Rowing on the Schlachtensee – the boat rental Schlachtensee on the east bank in Berlin Zehlendorf.
Idyllic lake, green trees, no motor boat traffic – just great to go out on the lake for a round with family and friends – or maybe for a romantic rendezvous.
Sieh dir diesen Beitrag auf Instagram an
Key Facts

Prices:
€ 12 per hour – bring your ID as a deposit
€ 7 for half an hour
Opening times (depending on the weather … just call ahead if in doubt):
Mon. 10 a.m. – 8 p.m.
Sat & Sun 10 a.m. – 8 p.m.
Additional information:
They offer drinks, ice cream and some hearty meal.
Phone: +49 173 5603596
Web: https://bootsverleihschlac.wixsite.com/hobbies
Facebook: https://www.facebook.com/bootsverleiham.schlachtensee
Instagram: https://www.instagram.com/schlachtenseebootsverleih/
Address:
Boat rental Schlachtensee
Marinesteig 6 b
14129 Berlin
Getting there:
Public transport S1 direction Wannsee to S-Bahn station Schlachtensee or
by car. Parking is possible in the street "Am Schlachtensee"
Alternative to the row boat: Stand Up Paddling Berlin Schlachtensee


Ever stood on a board? Come over and try it out! Simply book online!
In addition to the Schlachtensee boat rental, there has also been the option of renting stand up paddle boards at Schlachtensee since 2015. The SUP rental from Steh-Paddler.com is located directly on the beach of the Fischerhütte on Schlachtensee. In addition to the rental of SUP boards, SUP courses for beginners, SUP yoga and SUP fitness are offered. In the same way, the provider Steh-Paddler.com has specialized in holding group events, such as children's birthdays, incentive teambuilding, and much more.
Ever stood on a board? Come over and try it out! Simply book online!
Background information

The Schlachtensee boat rental has almost 40 rowing boats. On sunny summer days, they are often fully booked. The demand for the good old rowboat is just going on. In the inventory of the provider at Schlachtensee are rowing boats, some of which are already 60 and 70 years old, and so-called GDR Anka rowing boats from an East German shipyard.
The Schlachtensee is characterized by its excellent water quality. You can find details with measurement results in the official bathing water profile of the Schlachtensee (the EU has adopted a directive on the quality of bathing water and its management, on the basis of which the Berlin Water Act and the so-called Bathing Water Ordinance was adopted). That is why the lake is also popular with residents and tourists in summer who can enjoy casual bathing fun there. It often gets so crowded around the Schlachtensee that you can hardly find a place for your towel, let alone your body.
Around 421,000 m² of water are available for the rowing excursion – with a circumference of 5.5 kilometers and a maximum depth of approx. 8.5 meters. The Schlachtensee is one of the large lakes in the Berlin city area.
History
Sieh dir diesen Beitrag auf Instagram an
The Schlachtensee boat rental has a very long tradition going back more than 100 years: as early as 1898, boats were rented by the fisherman and boat builder August Hensel.
Since 2007, Mr. Josef Laggner has been the owner of the Schlachtensee boat rental site. His Laggner group with gastronomic companies includes also the Fischerhütte at Schlachtensee. Mr. Laggner acquired the boat rental in a tender process from Berliner Wasserbetriebe. Berliner Wasserbetriebe is an institution under public law and has been 100% publicly owned by the State of Berlin for several years. The water companies primarily take care of drinking water supply and wastewater disposal in Berlin and the surrounding area and include various water areas as their property, including the Schlachtensee.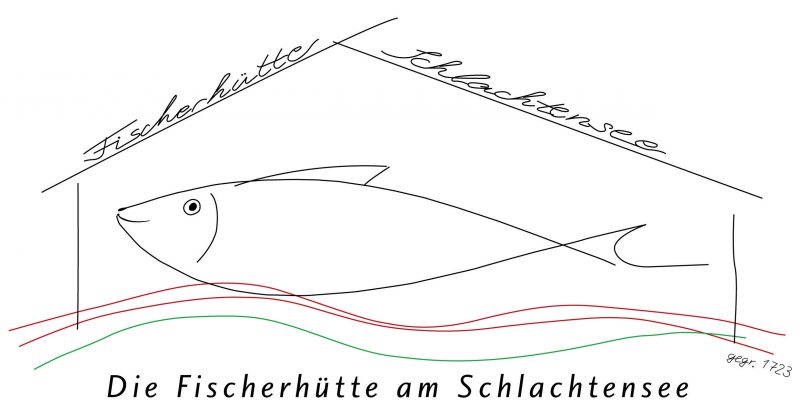 The current tenant of the Schlachtensee boat rental is Werner Hoppe. He took over the station in 1990 and is now a good 60 years old. His mother-in-law, Ms. Erika Schorsch, is over 80 years old and organizes the daily rental behind the counter, sells tickets for the row boats and takes care of the snack.
Former Chancellor Willy Brandt lived in the immediate vicinity at Marinesteig 14 and rowed with his sons on the Schlachtensee every now and then in the 1950s and 1960s. Detailed information on this can be found in an article in the Berliner Zeitung.
More articles and information on the boat rental station
Fischerhütte und Bootsverleih am Schlachtensee
Ohne Klimbim Bootsverleih am Schlachtensee
Bootsverleih Schlachtensee – Werner Hoppe
Rudern und Wandern im frühlingsfrischen Grunewald
Werner Hoppe und das Hundeverbot am Schlachtensee
Bootsverleiher verlässt Schlachtensee
Boote leihen in Berlin – Tipps und Adressen
Sieh dir diesen Beitrag auf Instagram an
Other boat rental stations
We would be happy to include information on other rowing boat rental stations for Berlin and the surrounding area. Just write us an email: booking@steh-paddler.com
Do you want to buy a SUP board?
In our SUP Shop Berlin | Stehpaddler get high-quality stand-up paddle boards, SUP paddles, e-pumps, water sports clothing, drysuits and accessories from the brands Jobe and Dry Fashion. We would be happy to advise you when buying from us in the shop, by phone or email.
Best price guarantee for all products compared to providers based in Germany.
Address: in the Goerzwerk in Goerzallee 299, staircase IV, 3rd floor in 14167 Berlin.